Let's make things simple…
"Simple can be harder than complex: You have to work hard to get your thinking clean to make itsimple. But it's worth it in the end because once you get there, you can move mountains." – Steve Jobs.
So about 2 years ago when our clients first started to ask about "USB Based Video Conferencing" to make professional USB video conferencing "installs" we sat down at our engineering table with tons of amazing video conferencing software just budding with potential. On the other hand we had a scarce array of products to fulfill our audio visual installation needs. So what did we do? That's a long story, we have come a long way. But check out just how easy USB Based Video Conferencing has become. I am super happy to introduce our Zoom Presence Review.
You might also ask what is Zoom? Zoom.US is a web video conferencing software with a breakthrough pricing and feature model that literally millions of users are flocking toward. For more information on Zoom.US check out our blog post category here. For this blog post we are going to focus on "Zoom Presence" and the following breakthrough features:
Making Video Conferencing Easier
Giving Advanced Features with Simple Controls
Catering to the DIY "Do it Yourselfer"
Making Video Conferencing Easier
So "making video conferencing easier" and "Giving Advanced Features with Simple Controls" might sound like the same thing but let's break down how Zoom Presence does both. Zoom Presence simplifies the overall equipment design and installation by standardizing on a Mac Mini only approach. What if you are a Windows user? No problem. You can still use Zoom.US with any Windows computer, smart phone or OS but you cannot install Zoom Presence on a Windows host PC. By limiting the configuration down to a Mac Mini which is "built like a porsche" and simple USB based video cameras and microphones you computer has a solid Mac OS that can handle your video conferencing calls without any "hiccups".
Advanced Features with Simple Controls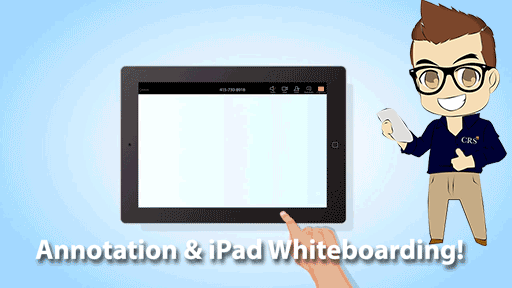 So let's dig into the core of what makes Zoom Presence amazing. Two words Simple Controls. The controls are so simple that will no doubtly change the entire industry. Let's take a quick look at the industry as a whole for second. Huge companies like Cisco and Polycom have the most advanced and most expensive equipment. Because they are so "advanced" they are also more "complicated" and users are simply pushing the traditional hardware to the sides of rooms and using there laptops to launch a GoToMeeting. Anyway…
With Zoom Presence users can not only launch a video call, white board session, screen share or 100 participant webinar with up to 1,000 viewers. With all that power, you have a simple menu that scales to fit your needs in a sleek app style application. And your Mac Mini running the show? It's got more than enough horsepower with a i7 process, Solid State Hardrive, and USB 3.0 SuperSpeed USB ports.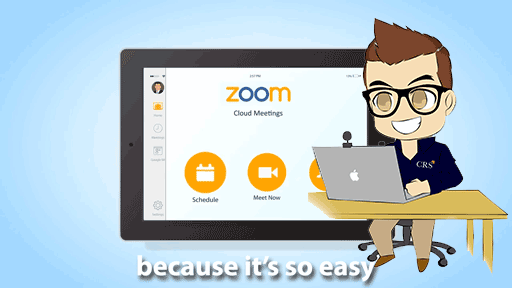 Zoom Presence Feature List:
Connect your touchscreen and monitor(s) to a Mac mini, camera, and speakerphone. Then load Zoom. That's it!
Integrated with your Google or Outlook calendar; instantly host or schedule a meeting from your browser.
See your schedule of upcoming meetings and start your meeting with a single touch.
Up to 100 interactive video participants and 1,000 webinar viewers
Participants can join from any device.
Fits any conference room – small with one screen, medium with two screens, or large with three screens
Low Cost of $99/year with any Zoom.US subscription
Catering to the "DIY" "Do It Yourselfer"
By simplifying the equipment list to the following, almost anyone can get the job done!
(1) Mac Mini
(1) iPad
(1) USB Webcam
(1) USB Microphone